Have your kids asked you that question?

Mom, if you could be any animal on the planet, what would you be?
I never had a good answer for them.....until recently.
I would be a Pointer.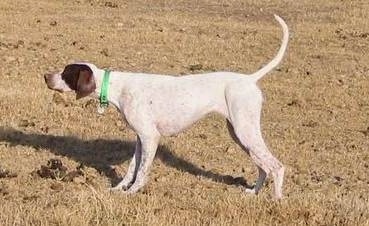 I'm learning more and more that I can't make my kids do a certain thing or be a certain way.
I hate that most times because I just want them to do or be the way I want them to do or be!
I can only point them in the right direction.
I can only point them in the best way that I think they should go,
but it's ultimately up to them.
The topic of dating has come up a lot in recent weeks. When my babies were babies, Jeremy and I discussed how we would handle dating for our children, and I was completely satisfied in what we decided.
This is about how old we were when we planned their future dating expectation or lack thereof.
Now they are 14, 15, 16, and a couple weeks shy of 17. Two of those came to me when they were 12 and 14. Can you imagine how our "discussions" have played out regarding this topic? Don't.
So in my last post I shared about how I'm looking in the rear view mirror to figure out why I do things the way I do....why I parent the way I parent. Of course we all want what's best for our kids and we don't want to see them make the same mistakes we did.
I find that I talk with my kids about this topic the way I would talk to my 14 to 17 year old self if I could go back:
Imagine graduating from High school with no regret and no ruptured relationships. Imagine what it would be like if you spend your time and energy on friendships that will build each of you up.
Learn how to be a good friend. If you can focus on building strong, healthy friendships, you could avoid causing pain and going through the pain of ruptured relationships unnecessarily. These years will impact you in some way the rest of your life. Learn who God wants you to be right now and watch and expect Him to show you the next steps. You will be a blessing to others and you will be blessed.
I know full well I can't make this happen for them. But I wonder what would be different if someone had spoken these things to me at that age. Maybe someone did and I didn't listen.
I want to be a Pointer. This is how Jesus is with me. He gives me everything I need to walk down the path He has for me. He waits patiently when I miss. Power and mercy belong to Him (Ps 62:11-12) and oh how I thank Him for both.